With 'Secured by Design' police approval, this generation of Apeer doors uses the latest in locking technology to challenge even the most experienced criminals.
Steel dog bolts secure the door to the frame, while the anti-pick, anti-drill, anti-snap and anti-bump cylinder locks will give you complete peace of mind.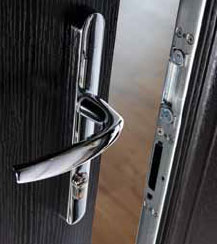 1. Locking System

Multi-point locking system is fitted as standard to reinforce the concept of safety in your home.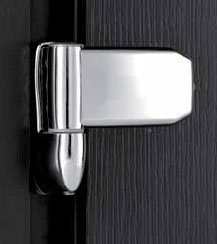 2. Hinges

Flag or butt hinges are fitted to Apeer70 doors to allow for adjustment.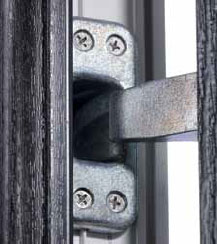 3. Steel Dog Bolts
Steel dog bolts secure the door to the frame on Apeer70 only, protecting against intruders.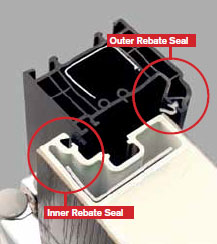 4. Double Rebate
Apeer70's double rebate system adds additional draft protection by creating an internal secondary rebated seal.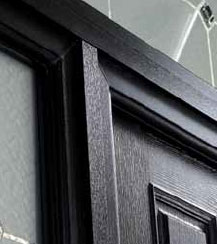 5. Coupling Bar
Sidelights are coupled with aluminium bar for greater security, rigidity and stability.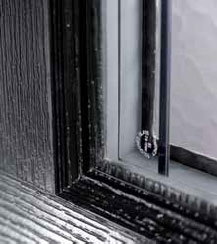 6. Glazing Units
Apeer70 doors have triple glazed units as standard and are internally glazed without exception preventing easy access.
7. Weather Defence
Weather deflectors are fitted to protect from the elements.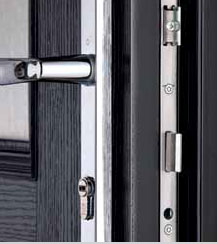 8. Millenco Locking System
2 rollers, 3 hooks, 2 deadbolts and 1 latch, high security system protects your family from intruders.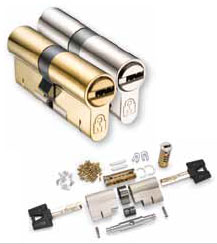 9. Kitemark Cylinder
Anti-bump, anti-drill, anti-pick and anti-snap Kitemarked cylinder lock barrels are fitted as standard.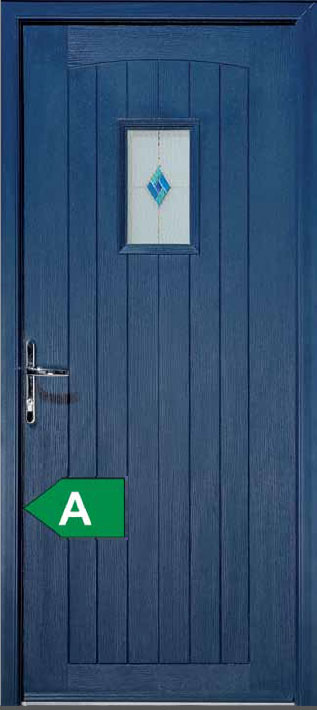 All Apeer 70 doors can be Energy A Rated
Made from fibreglass (GRP) and high-density polyurethane materials and with the extremely efficient draught-excluding double rebate, all Apeer70 doors can be specified to achieve the maximum A rating.

Even if you want to include glazing in your door* we can use toughened, triple insulated, low E, gas filled glass units meaning you can benefit from extra light without having to compromise greatly on your door's thermal performance. These units also come complete with the Q Seal warm edge Super Spacer® system.

This non-conductive double-sealed spacing inside the panes of glass significantly improves the thermal performance and durability of the glazing.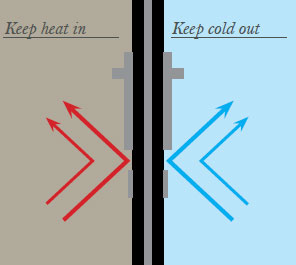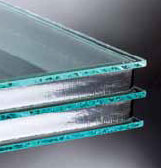 Apeer 70's double rebate system adds additional draught protection by creating an internal secondary rebated seal.

For better insulation every Apeer70 is equipped with toughened triple glazed units and Apeer44 with double glazed units.

Glazed units are also available with Low E glass and can be gas filled to offer improved thermal performance.
Apeer Standard Colour Range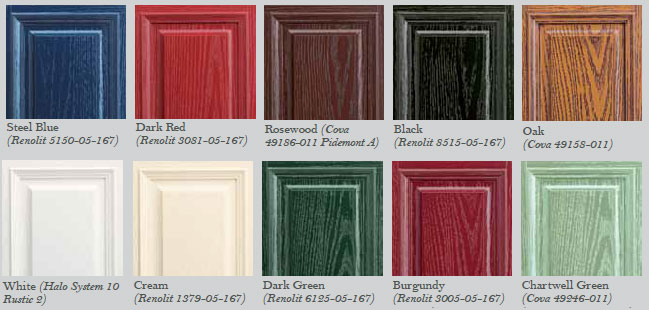 Apeer Premium Colour Range

Apeer Custom Colour Range